Welcome to Lion Class
After a very strange end to last year I know there will be many mixed feelings about returning to school. Your children's wellbeing will be at the centre of everything we do in term one. We will try to return to a routine and broad curriculum timetable; with hope that school will feel as normal as possible. If you have any concerns about how your child is coping with the return then please do come and speak to me.
Year 6 is a very important time for your child. We have a lot of work to get through this year, although we hope their learning will be enjoyable and their final year at Saint Edmund's will be memorable.
I will update this page every term with curriculum information, important dates and useful information. If you ever have any questions or concerns please make an appointment to come and see me.
Mrs Bridges
Mrs Bridges - class teacher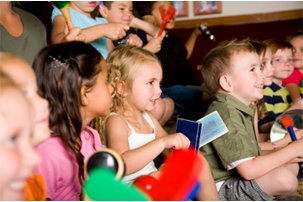 Mrs Powell - our TA every morning
Mrs Perrigo will teach the class when I am on PPA and leadership time.
Mrs Salsbury - our TA during the afternoons
Curriculum information for Parents
What to bring into school
Please only bring in:
Coat
Water bottle
Snack
Lunch box (if needed)
Children do not need to bring in their own stationery or anything else from home. Thank you
Contacting me
Unfortunately we are limited on our face-to-face meetings, however that doesn't mean you can not get in touch.
Any urgent information or enquiries should be sent through the school office. Alternatively we have our class email address
year6@st-edmunds-pri.wilts.sch.uk
What we have been doing
Remember to check the 'What we have been doing' page for photos of our work each term.
Term Two
I hope you have enjoyed a well deserved break. This term we will continue with our Viking Topic. In addition, we will be learning all about Space in Science and will use this leanring to inspire our English writing: looking at UFO recounts; writing a biography of Time Peake; and writing sci-fi stories. It will also inspire our French learning this term- ask your child if they can receite the planets in order in French!
Term One
Please ensure you have read, signed and returned the new Home School Agreement and Positive Behaviour Policy.
All the information you need for Lion class is in our newsletter, but here are some important reminders
Reading:
Children will be given reading books on a Monday for the week ahead, they can be returned on a Friday. Please continue to record your children's reading in their diary.
PE:
Chidlren must WEAR their PE kit into school on PE days. For Lion class these are Mondays and Thursdays. We will aim to teach all the lessosn outside so please ensure children have warm clothes.